If you are looking for a quiet secluded beautiful Villa in the heart of the Spanish countryside behind Marbella in the mountains, within easy reach of all that the Costa Del Sol has to offer, in addition to the beautiful Andalucian countryside, then look no further than this site……..Sunny Villa Spain………..Your home…
3 / 4  bedrooms
4 bathrooms (1  WC only on the top floor)
sleeps 6 adults comfortably (or 8 people including children)
huge 8 meter by 4 meter swimming pool
2 large terraces with magnificent views
15 minute walk to the Village of Guaro
35 minutes from Malaga airport
20 minutes from Marbella
Contact the owner: 0781 188 8801
Or from outside the UK: +44  781  188  8801
Email address: info@sunnyvillaspain.com
Here is a video that we produced with Which holiday TV:
Welcome to the site of your lovely Spanish holiday villa Just behind Marbella. With a beautiful view of the Sierra Nevada mountains from the terrace, and only 30 minutes away from any of the facilities on the Costa Del Sol. This makes the ideal place to base yourself and your family to enjoy the southern coast of Spain, or the magnificent and historical parts of  Inland Spain.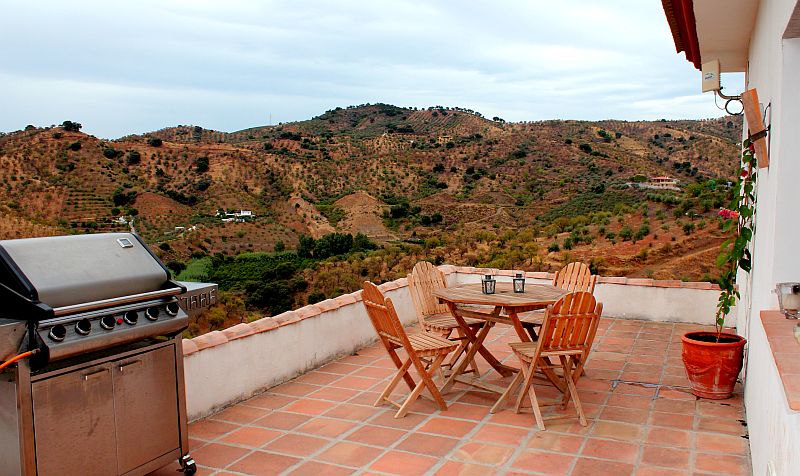 There is always tea; coffee; milk; and sugar at the villa, for when you arrive, so that you can always have a nice cup of tea or coffee after your long journey.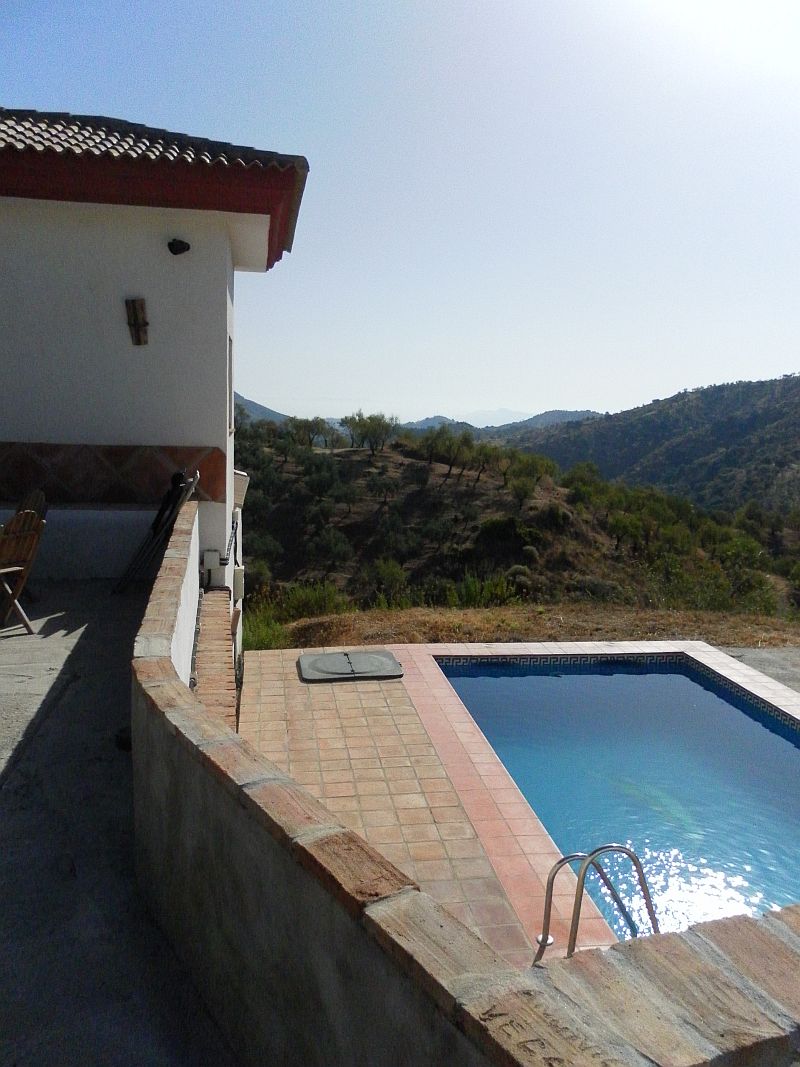 Even though access to the local village is only a 20 minute walk away, we always suggest that a hire car is an essential part of anyone's holiday in the country, and depending on how many of you are in the group (the house sleeps 10 easily, 12 if you want the chalet as well) we have access to a good range of hire cars available from the adjacent town of Alhaurin El Grande (Country car hire). If you need information about availability of the villa then simply click on the "Booking Calendar" page, and if you need any more information than you can find on our web pages simply email us by clicking here